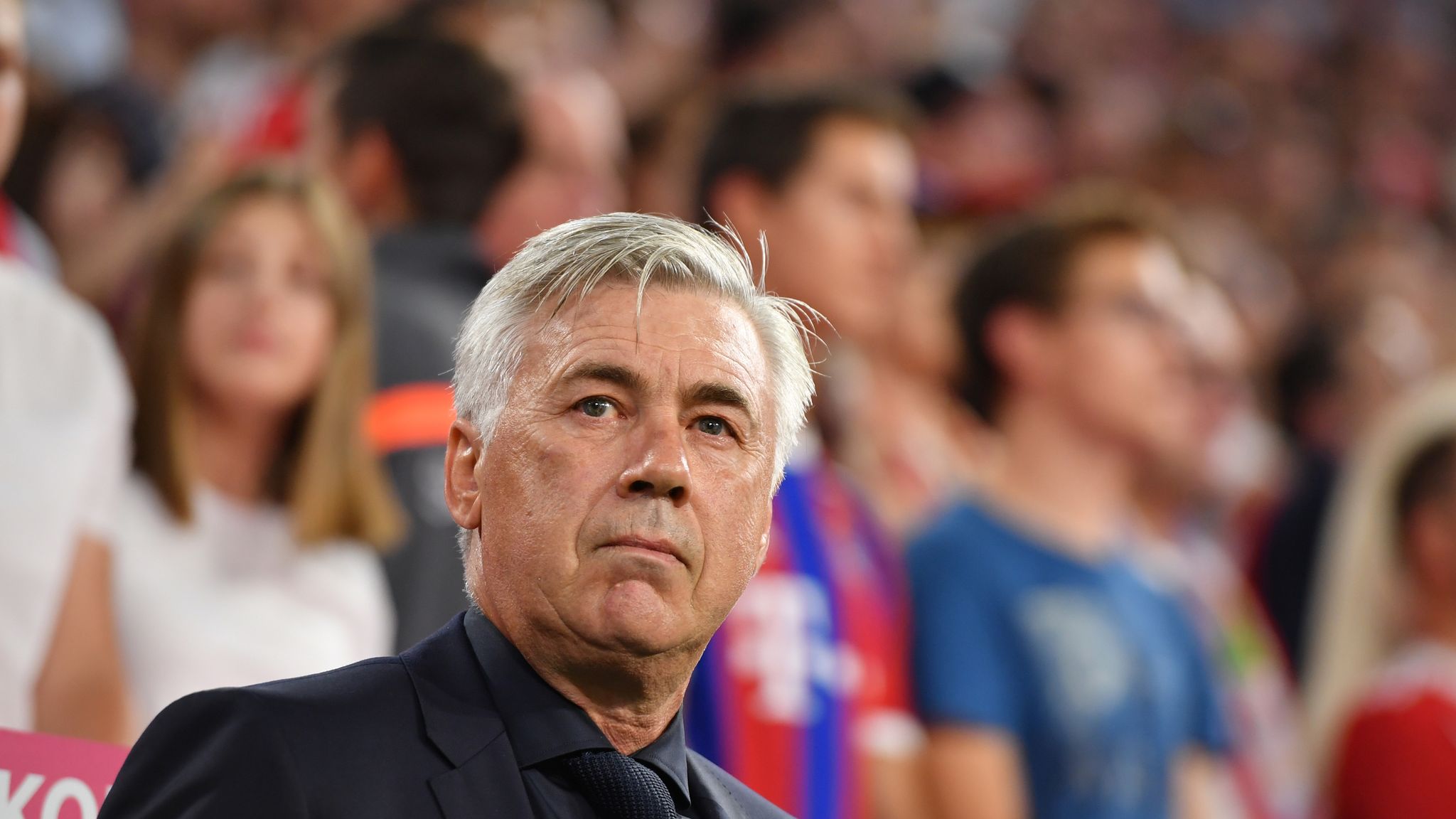 Image Credit: http://www.skysports.com
There will be two amazing matches this upcoming weekend in Italy. The first one wil be between Napoli and Juve and the second one will be between Lazio and Roma. These should be awesome matches. I will preview the match between Juve and Napoli in this blog post. Then, in another blog post that will come out on Sunday at 10am Eastern time, I will preview the Lazio vs. Roma match. Anyways, let's get back to this blog post!
Previewing Juve Before This Match
It'll be interesting to see who Juve places on the field in this crucial match. Last match, they got the job done in Parma and won 1-0. However, in that match, many of the new signings did not see gametime, which I found to be a bit odd. I hope we see some of Juve's new signings play in this thrilling match! However, Sarri will not be behind the bench once again on Saturday, as he's battling pneumonia. Last match, Juve did play the Sarriball style that we've been accustomed to seeing with Sarri as the bench boss. However, in the second half, it seemed as though they were a bit fatigued. Luckily, they were able to hold off Parma. Against Napoli, I want to see Juve be smarter with their pressing. By that, I mean if their midfielders and forwards press Napoli's defense, their backline shouldn't be so high up the pitch. I noticed that against Parma, Juve looked vulnerable to fast counter-attacks because their defense moved too high up the pitch, making it easier for them to be suspect on the defensive end. I understand that pressing an opposition's defense high up the pitch is the style Sarri likes to use with his squads, however, if the backline maintains such a high line, they will get burnt. Napoli is the type of club that can make you pay for mistakes like that.
Previewing Napoli Before This Match
In Serie A's first week, Napoli showed that they can score, as they got 4 goals on-route to a 4-3 win vs. Fiorentina. It was a tough stadium to play in for Napoli, as they had not won in that place for 5 years before last Saturday. However, they got the job done. Against Juve, I'm hoping their new signing, Hirving Lozano, gets some time to shine on the pitch. He should be fun to watch. Also, I'm wondering how Ancelotti will get his players to approach this game, as they'll be away in Turin at one of the toughest stadiums to win at in Europe. One thing is for certain, their defense really needs to improve if they are to send a message to the bianconeri and get a good result. While, Napoli's offense looked like they were top class last week, their defense looked like the complete opposite. But, if I were Ancelotti, I'd take a more cautious approach to this game than last week because you don't want to be vulnerable at the back with names like Cristiano Ronaldo and Douglas Costa coming at your backline.
One thing about this game is certain, it will be an intense match. Both Napoli and Juve will want to get off on the right foot at the beginning of the season because it only gets more difficult to get results as the season goes along.
Thanks for reading this blog post! Be sure to follow my blog site, my Instagram account @calciofanblogs, my Twitter account @calciofanblogs1, as well as liking and following my Facebook page, Calcio Fan Blogs !